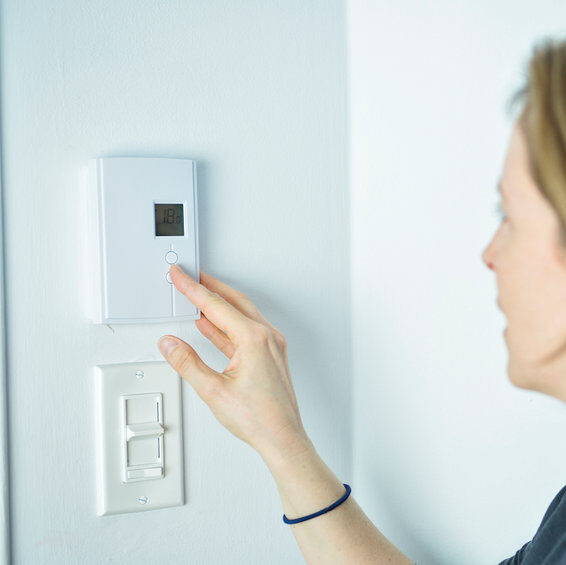 How Our Heating Company Can Help You
Keeping your house warm on a bitter, cold day is a necessity. While heating systems can be incredibly reliable most days, they can also fail right when you need them. Nothing lasts forever — however, with our help, we can quickly replace parts of your heater and repair all aspects of it when it does fall into disrepair quickly, so that it doesn't affect you for a long time. Nobody likes dealing with heating issues. These problems aren't just annoying. They can be incredibly negative and scary, especially when it is rather cold outside and now you don't have heat circulating throughout your house correctly. If you've found yourself needing a highly trained professional to take a look at your heater, give us a call today!
We offer many different services to help those in the San Clemente, CA area with any and all heater problems that they may have. Our heater parts replacement services are dedicated to helping those who have heaters that aren't working accurately, yet don't need these parts repaired or the whole heating unit to be replaced. Instead, replacing these parts of the heater is the best way to go. Our central heating system repair services are dedicated to helping those who do need repairs done on their heating system, both big and small. Regardless of why you need help, we're here to quickly solve all your heater problems! To learn even more about our heating company in San Clemente, CA and how we can specifically help you, call DC Plumbing Heating and Air Conditioning at (949) 365-9044 today!
Common Reasons You May Need Our Help
When you work with heating contractors, it's important that you're working with people you know you can trust. It's also important that you're working with a team that is highly trained, professional, and truly knows what they're doing. Incorrectly repaired and installed parts of a heater — as well as incorrectly repaired and installed heaters as a whole — will often just result in you spending more money in the long run on repairs that could have been prevented if things were done accurately in the first place. When you work with us, you never have to worry about a job well done. We work carefully, quickly, and accurately.
There are some major common reasons to keep an eye on when it comes to understanding if something is wrong with your heating system. To start, if your heater isn't accurately warming your entire house, then something may be amiss, and it may need to be repaired or at least evaluated. If your heater isn't accurately warming your entire house — and instead is only warming certain areas — your entire system may need to be inspected to find the problem at hand. Any time your heater isn't warming your house as expected, something could be amiss. It's always important to have a professional check out your problems and solve any issues that arise with your heater!
Older heaters tend to have more issues than younger ones. If your heater is reaching the 10- or even 15-year mark, then you may have to expect certain repairs in the near future. The older your heater is, the more likely you'll need to continue to have parts replaced. Eventually, it may be a better option to just get a brand new heating system installed in place of your former older one. Regardless of what you need to have done — and regardless of what questions you may have — we can help you out!
Call Us Today
Are you interested in learning more about how our heating company can help solve all your heater worries? Don't let your broken heater ruin your day. If you've realized that your heater isn't working correctly, it's time to give us a call. We work accurately, yet quickly. We'll get the job done in no time! To learn even more about our many different heating services and how we can specifically help you and your situation, call DC Plumbing Heating and Air Conditioning in San Clemente, CA at (949) 365-9044!
Central Heating System Repair If your entire central heating system has stopped working, or if something seems off, we can quickly repair your system in no time.
Heater Parts Replacement Often, certain parts of your heater need to be replaced in order to help your heater function accordingly. We can help!